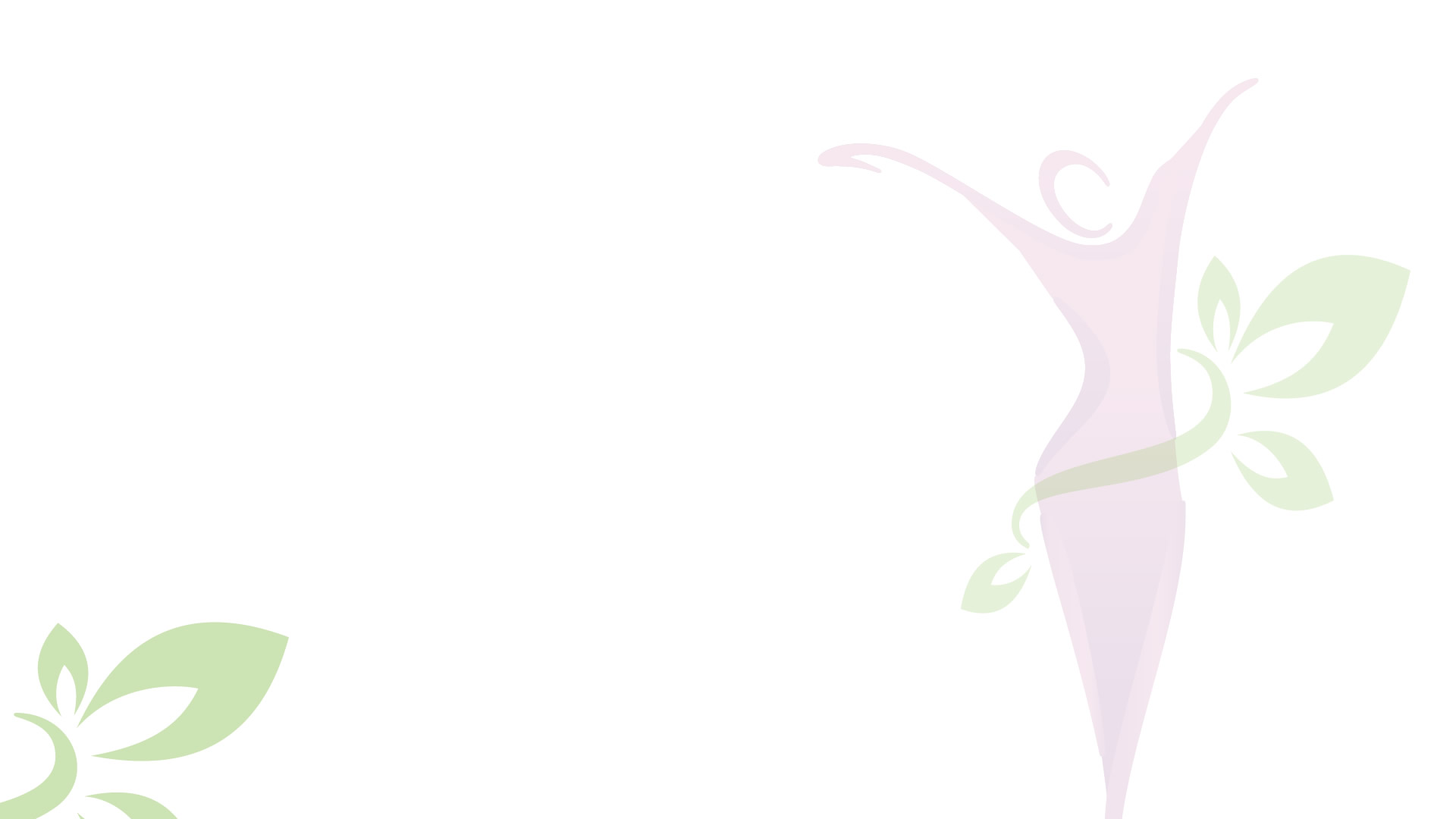 Learn More
You be the women's health hero, we'll do the heavy lifting.
Position yourself as the expert on women's health issues in your local market and attract more patients.
FFHA Membership
Membership for Your Practice
The Foundation for Female Health Awareness is a nonprofit organization dedicated to educating women by providing non-biased, straightforward healthcare information and to raise money for non-biased research on women's health issues. This Foundation website is designed for that purpose. We now are excited to offer women's health providers with resources to help educate your patients on women's health issues and at the same time attract additional patients to your practice.
Finding unbiased women's health information and developing your own marketing materials can be a daunting and time-consuming task for practices. We help take away that burden so you can focus on caring for patients. As a provider member of the Foundation for Female Health Awareness, you will have access to a variety of marketing resources developed by our marketing experts that you can plug and play right into your current marketing plan.
Social Media Resources
As a member, every month the Foundation will provide you with social media images and posts for your Facebook and Instagram pages.  The content is aligned with all 12 months of the year so your office can stand out all year long.  The social media content for Cervical Cancer Month, Osteoporosis Month, Fibroid Awareness Month, Menopause Month, Breast Cancer Month and more.  The posts are designed to educate patients and position you as the local expert in women's health.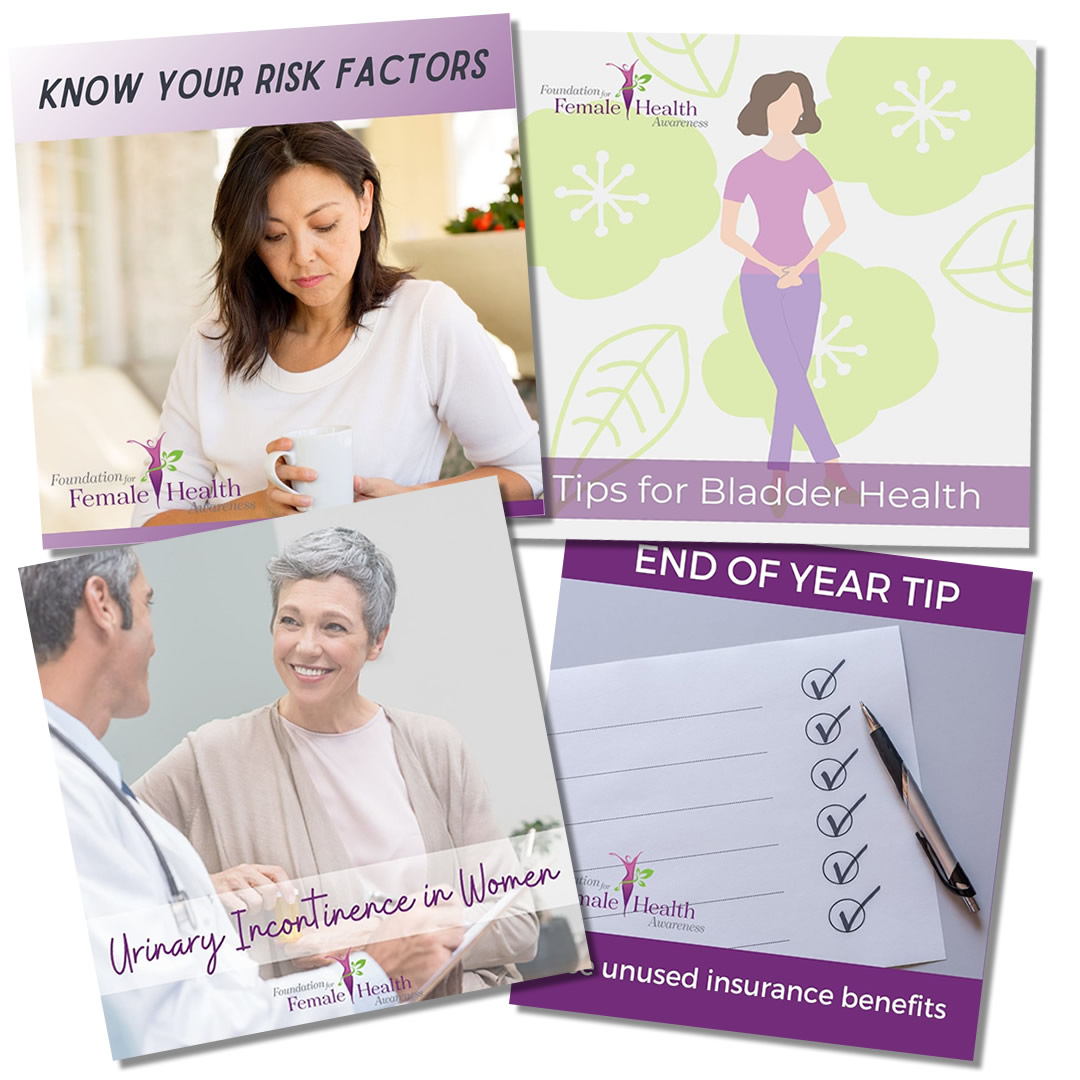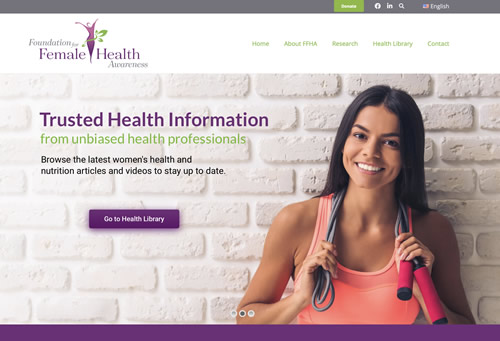 Resources for Your Website
All provider members are able to link their website with the Foundation's website content that has been written by medical professionals.  This includes our high-quality blog articles and videos on health topics important to women's health. With so much misinformation on the web, FFHA's website is a source you can count on for unbiased women's health information.
You can also link to these resources for your email marketing which is important for nurturing your leads.
E-books
The Foundation has developed a variety of E-Books that can be branded for your practice.  These e-books make excellent lead magnets on social media and on your website to help you build your email list and attract new patients. FFHA produces new E-books on a regular basis so you won't run out of new high-quality content for your patients.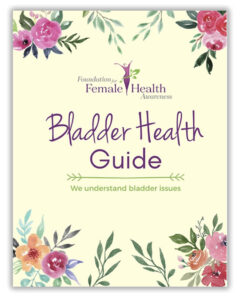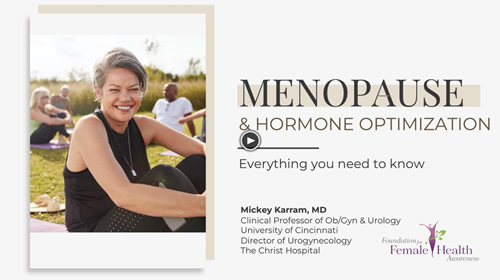 Patient Education Webinars
The Foundation hosts regular women's health patient education online webinars for patients on topics like menopause, infertility pelvic pain, heavy periods, incontinence and more.  So, if you'd like to grow your OB patient volume, do more in-office Gyn procedures, minimally invasive surgery or cash services, these webinars will help you to attract more new patients to your office and grow your procedure volumes.
PowerPoint Presentations
If you'd like to do your own education events, we are also providing the PowerPoint decks so you can download them and use them how you see fit. These PPTs offer great content organized for presentations to make it easy for you to set up your own presentations quickly.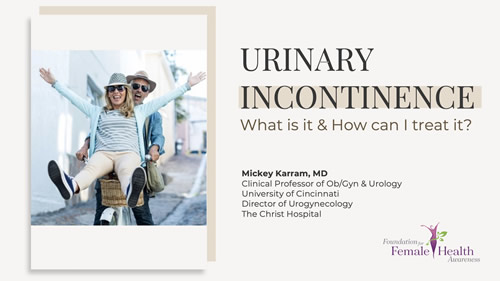 Comprehensive Marketing Help
We want to help you to understand how to put all of this together and implement a marketing strategy for your practice. And so FFHA has partnered with Medical Marketing Whiz, a marketing agency that specializes in women's health marketing. MMW will be hosting a series of webinars for our members to teach you things like social media marketing, email marketing, reputation management, search engine optimization, website optimization and more. 
Level

Annual Membership

Monthly Membership

Price
$1,997.00 per Year.

$197.00

per Month.
Sign Me Up!
Sign Me Up!
Monthly Social Media Posts
Ebooks to Brand to Your Practice
Patient Education Webinars
Downloadable Powerpoint Slides
15% DISCOUNT
Sign Me Up!
Sign Me Up!
$1,997.00 per Year.
Monthly Social Media Posts
Ebooks to Brand to Your Practice
Patient Education Webinars
Downloadable Powerpoint Slides
15% DISCOUNT

$197.00 per Month.
Monthly Social Media Posts
Ebooks to Brand to Your Practice
Patient Education Webinars
Downloadable Powerpoint Slides