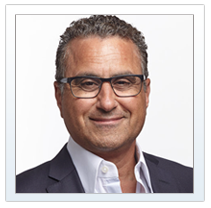 Mickey Karram, MD
Co-Founder and Chief Executive Officer
Dr. Karram is an internationally renowned urogynecologist and pelvic surgeon. He is board certified in Obstetrics and Gynecology as well as Female Pelvic Medicine and Reconstructive Surgery.  He completed his fellowship training in Urogynecology at Harbor UCLA School of Medicine. He is the Honorary Editor-In-Chief of the International Urogynecology Journal and the consumer publication Female Health Today, as well as the past president of the American Urogynecology Society.
He has published more than 200 scientific articles and book chapters and has co-authored numerous textbooks including, "Urogynecology and Reconstructive Pelvic Surgery,"  the "Atlas of Pelvic Anatomy and Gynecologic Surgery" along with a series of eight books entitled "Female Pelvic Surgery Video Atlas."
Dr. Karram has directed numerous  post-graduate teaching courses throughout the United States and abroad. He has been invited to lecture and perform demonstration surgeries throughout the United States, Europe, Asia, South America and Australia. Dr Karram has been designated by Good Housekeeping magazine as one of the "Best Doctors in America for Women." He and his wife Mona co-founded the national, not-for-profit, Foundation for Female Health Awareness, which raises funds to support education and research for women's health.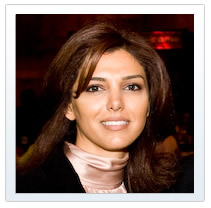 Mona Karram
Co-Founder
Mona Karram is a graduate of Xavier University with a Bachelor of Arts degree and a minor in Fine Arts from California State University of Long Beach. She has spent many years writing, painting and illustrating. A wide variety of artistic achievements include designing theme invitations for major charity events, illustrations for various medical journals and artwork that has graced downtown Cincinnati.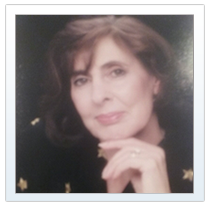 Barbara Bunt
Executive Director
As a retired middle school educator after thirty years of teaching in the disciplines of Language Arts, English, and Social Studies, Barbara values her multi-experiences, endeavors, and most of all the many young students that were entrusted to her care and many of whom stay in touch.
During those years she also participated in many various writing, editing,  illustration, and design presentations of professional media, educational material, and curriculum along with published children's works and yearly state wide projects. She is honored to be a recipient of the 1990 Ashland Oil Achievement Award.
Having been involved with the Foundation for Female Health Awareness since its conception in 2003 and it's Founders, she has planned and participated in several successful yearly Health Day Events. She has been instrumental in creating and developing along with Q102 Cincinnati Radio Station a weekly radio program "You're Update in Women's Health". The production of the magazine Women's Health Today has been a highlight along with the research work that enables FFHA to enhance and continue our mission.
She has seen this Foundation develop and grow into a vital part of the health world for women also enabling us to continue our mission. It is with great pleasure to be a part of that growth.
She originally comes from Metropolitan New York/ New Jersey area and has resided in Cincinnati since 1966  having  three children, five grand children and two great grand children.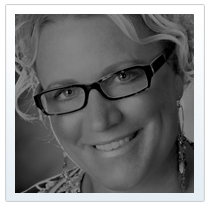 Cheryl Perrero
VP Collaborative Revenue
Cheryl Perrero is a graduate of Xavier University and has spent most of her career in the surgical device industry. She spent close to 14 years with Ethicon and Johnson and Johnson and just under 4 years with American Medical Systems. Working in surgical devices, Cheryl developed a passion for training and education. She was part of over 35 new product introductions across many surgical specialities, and consistently identified unmet needs for training and education. Her dedication led to developments of new protocols and the design of key training centers. Cheryl has received over 22 awards throughout her career and is the Founder of The International Academy of Pelvic Surgery.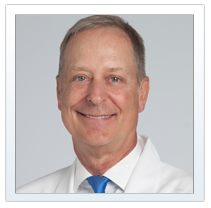 Mark D. Walters, MD
Senior Editor English
Mark D. Walters, MD is professor of Surgery and practices in the Obstetrics, Gynecology, and Women's Health Institute at the Cleveland Clinic. He is a renowned educator and a prolific author.  Dr. Walters has authored more than 150 publications, 75 book chapters, and 5 books, including Urogynecology and Reconstructive Pelvic Surgery, 4th Ed. and Hysterectomy for Benign Disease.
Dr. Walters earned his MD degree at the Ohio State University College of Medicine and completed his internship and residency in obstetrics and gynecology at Tufts-New England Medical Center in Boston. He is board-certified in Obstetrics and Gynecology and Female Pelvic Medicine and Reconstructive Surgery. He is a fellow of the American College of Obstetrics and Gynecologists, the American Urogynecologic Society, and is Past President of the Society of Gynecologic Surgeons (SGS). Dr. Walters has been recognized for his contributions to the field with many honors and awards, and has been named among the "Best Doctors in America" and "Who's Who in America."
Carlos J. Sarsotti, MD
Senior Editor Spanish
Dr. Carlos Sarsotti received his medical degree from the National University of Rosario in 1985. He served as Resident of General Surgery at UN Rosario and then completed a residency in Gynecology at the Italian Hospital of Buenos Aires. He completed postgraduate training in Gynecological Oncology and in Urogynecology in Argentina. After that, he completed observances in the United States and Canada, both in GynecologicOncology and Urogynecology.He´s nationally BoardCertified in Gynecologic Oncology.
He served as Head of Urogynecology at the Italian Hospital of Buenos Aires. He is the Medical Director of GEDREP, Buenos Aires, creating scholarships for Uroginecologic Postgraduate Trainingin both places. He is currently also director of the Oncology Institute at Sanatorio San Gerónimo inSanta Fe,Argentina
Dr. Sarsotti has taught Urogynecology and Pelvic Floor Surgery in almost all Latin American countries and received recognition from multiple ObGyn National Societies in these countries. He is the author and co-author of several national and international publications and book chapters.
Samantha Walters, MPH, IBCLC
Managing Editor and Director of Research
Samantha Walters, MPH, IBCLC, is a bilingual lactation consultant, entrepreneur and public health educator passionate about providing opportunities for individuals to connect with their bodies in new and powerful ways. She holds a Master of Public Health degree from Oregon State University, where her primary area of research was women's sexual and reproductive health.  She lives in Cleveland with her husband and 2 children.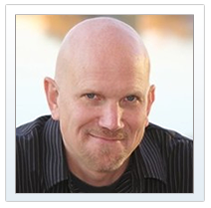 Brian Sullivan
Chief Technology Officer
Brian has been creating interactive user experiences for 20-plus years in multiple industries from small to large organizations with his media company, Sullyville. Among the high-profile businesses and organizations that Brian has supported, some include Sony, IBM, GE, and the United Nations. Brian co-founded a healthcare communication company that serves some of the largest healthcare organizations in the country.
Brian earned a B.A. in History and English Creative Writing and a M.Ed. in Instructional Design for Media and Technology from the University of Cincinnati. Brian is passionate about using his talent of unifying technology and the humanities to improve the user experience in healthcare.